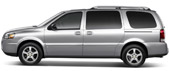 Testimonials


Priceless Ethiopia Tours is priceless, competent, personal, friendly and with a family spirit, service minded and as cultured as Ethiopia can be, this great cradle of African civilization.
Prof. Dr. Ludger Kühnhardt
Center for European Integration Studies (ZEI)
University of Bonn, Germany
[Read more]
Timket & Omo Valley (Jan.18-28)


Timket or Epiphany is a very colorful and greatest celebration among the Ethiopian orthodox Christian followers. All the tabots from each church gathered in one place.Priests and deacons dance and sing while praising the Almighty. [Read more]
Walking Tour of Addis Ababa


Let's walk in Addis Ababa while enjoying the improtant attractions. more...

Who we are?
Priceless Ethiopia Tours Plc was established in January 2006. The company is managed by professional and energetic people who are always willing to help and assist their esteemed clients. Our enthusiastic and multi-lingual guides specialize in Birding, Trekking, Anthropological (Ethnic Tour), and History Tours. They are all graduates from tourism colleges and business universities having deep knowledge of the local areas. We are also in the Hotel business. A new lodge is under construction at Gorgora, by the side of Lake Tana. We all are committed to provide quality & professional services at reasonable prices as our main objective is to make Ethiopia the best destination in Africa.
Overseas Representatives Mr. Asratie Teferra, presently living in the United States of America, in Ashburn, Virginia, is a graduate of Applied Organizational Management.
He has more than 20 years of working experience. Mr.Teferra traveled extensively throughout Ethiopia and knows the historical, cultural and natural settings of the country. He represents our company in the United States of America. He can be reached by the following address

14260 Rehobeth Church Road Lovettsville, VA 20180
Office# 703-858-4499, Fax #: 801-858-4498 Cell: 630-802-5901
Email:aateferra@gmail.com
http://www.consultzebra.com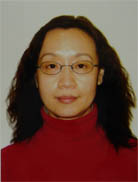 Ms. Florence Chan Ka Yi, currently living in Hong Kong has made tours to many countries including the wonderful Ethiopia. She is our representative in Hong Kong and Japan. She can be contacted by the following address.

Flat B, 7/F., Great Wall Factory building, 11 Cheung shun Street, Cheung Sha Wan Kowloon, Hong Kong
Email:florence@bustersint.com.hk