Testimonials


Priceless Ethiopia Tours is priceless, competent, personal, friendly and with a family spirit, service minded and as cultured as Ethiopia can be, this great cradle of African civilization.
Prof. Dr. Ludger Kühnhardt
Center for European Integration Studies (ZEI)
University of Bonn, Germany
[Read more]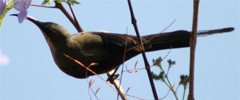 Timket & Omo Valley (Jan.18-28)


Join our Timket Tour which is a very colorful & greatest celebration. [Read more]
Cultural Tours & Trekking in Ethiopia
Experiencing a wonderfilled country with the help of professional tour operator is always rewarding. We are the best tour operator in Ethiopia in organizing cultural tours and trekking holidays together with birdwatching tours. Your trip to Ethiopia will never be complete without our unforgottable and memorable services.Our country, Ethiopia, is rich in natural, cultural, and historical attractions. The Simien Mountains & the Bale Mountains are among the major natural attractions for trekking and birdwatching tours.The rock hewn churches of Lalibela is a must seen place for everybody. In Ethiopia, you can travel and visit the historical sites, meet its unique people and share their experiences. The Omo Valley in the southern Ethiopia is the most important area to meet many ethnic groups such as the Mursi, the Hamer, Erbore, Konso and others.
People who traveled in Ethiopia always return for the second and third time to enjoy the weather and its extraordinary beauty. The country's diverse landscape, fauna and flora, and welcoming people, gives travelers a pleasant time during their holiday stays in Ethiopia.
Our years of experiences and professionalism gave us the expertise in handling any travel related matters to those travelers who are coming to Ethiopia. With us, you'll always be in good hands! Email Now!