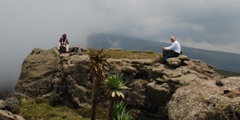 Timket & Omo Valley (Jan.18-28)


Join the colorful Timket celebration. And then travel to the Omo Valley, where you meet so many tribes. [Read More]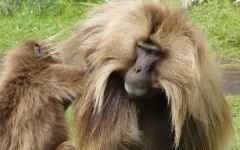 Hiking and Trekking Tour in Ethiopia
Ethiopia enjoys an amazing scenic beauty. It is rich in mountains, rivers, lakes, wildlife, plants, birds, water falls including the famous Blue Nile Falls, and many more. The country has nine national parks and 36 game reserve areas. Among them, the Semien and Bale mountains are the most spectacular and magnificent places for trekers and hikers.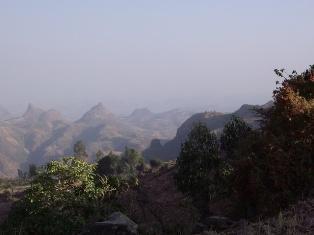 The Simien Mountain massifs constitute many summits above 4000 meters. The dramatic topography of the region is the result of the erosion of basalt lavas, which have been calculated to be nearly 3000 meters thick. The simien mountains national park has been adopted by UNESCO as a world heritage site, covers 179 square kilometers. And the highest point in Ethiopia, Ras Dashen (4620m), is attainable while crossing the breathtaking scenery and panorama. The endemics Walia Ibex,Simien Fox, Gelada Baboon and lots of endemic birds and plants live with in this spectacular splendor. Bale Mountains National Park
It is the richest area in afro-alpine habitat in the whole of Africa.
It is an area of high altitude plateau rising to a height of more than 4,000 meters above sea level. It is broken by numerous spectacular volcanic peaks, beautiful alpine climate and pristine mountain streams that descend in to the deep rocky gorges on their way to the lowlands below and become important rivers. Mount Tullu Dimtu, the second highest peak in Ethiopia reaches 4,377 meters above sea level. The establishment of the 2400 square kilometers of the park is crucial for the survival of the Endemics Mountain Nyala, Menelik's Bushbuck, and Siemen Fox. The park gives you the opportunities for unsurpassed mountain walking, horse trekking, and scenic driving while viewing many of the endemic plants, mammals, and birds.